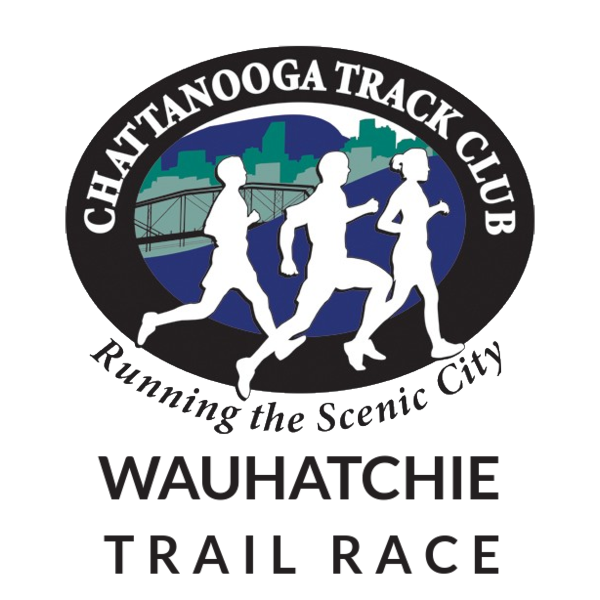 Saturday, February 04, 2023
2023 Wauhatchie Trail Race
The course is a hilly 6.7 miles of gravel/dirt roads and rough double track trails on the lower slopes of Lookout Mountain. The elevation change between the low point (the start/finish) and the high point of the course is 410 feet. This race involves steep up and down on trails covered with leaves, rocks, and tree limbs.
***The Wauhatchie Trail Race is and age/gender handicapped race.***
Males 25-29 are considered the fastest group and start at time zero. All other groups receive a head-start. Females 80 and over start at 9:30 am and males 25-29 start at 10:15. If you want to run with a friend you may start later than your assigned time but not earlier.

Event details and schedule The race entry fee includes admission to Reflection Riding Arboretum and Nature Center. Runners may register online at RACECTC.ORG. Cost is $10.00 through 5:00 pm February 2nd. Race day registration opens at 8:00 am ($15.00 on race day).

In keeping with the location of the race, this will be a recycling event.
Everyone will be a winner if you bring one prize (running or non-running related) for the prize table. Dig into your closet to find that long-lost treasure that you know a fellow finisher will cherish.
The overall champion and the top two-person family team will be awarded the coveted Golden Antlers trophy.
The team award is based on the combined finishing times of both runners (including handicap).
Team members must have one of the following relationships with each other: spouses, parent-child, grandparent-grandchild, sibling, or aunt/uncle with niece/nephew.
Runners are invited to bring goodies to share at the post-race feeding frenzy - no alcohol allowed.

Directions: Take Interstate 24 to exit #175 - Brown's Ferry Road. Go south on Brown's Ferry Road for 8/10 mile. Take a left onto Cummings Highway. Go 7/10 mile and take a right onto Old Wauhatchie Rd. Take the next right onto Garden Rd. Follow the signs to the Chattanooga Nature Center / Reflection Riding 400 Garden St.

About Reflection Riding Arboretum & Nature Center: Just 10 minutes from downtown Chattanooga, Reflection Riding Arboretum & Nature Center is Chattanooga's premier outdoor recreation venue. With 15 miles of dog-friendly hiking and running trails, a native animal exhibit, and over 317 acres of beauty, this is the perfect place for year-round adventure. For more information, visit reflectionriding.org.
If you have any questions or concerns please reach out to Race Director, Jim Steffes: jtsteffes@gmail.com.
Breakdown of handicap start times by gender/age:

| | | | |
| --- | --- | --- | --- |
| Group | Headstart | Group | Headstart |
| F 0-11 | 18:00 | M 0-11 | 10:30 |
| F 12-14 | 13:00 | M 12-14 | 6:00 |
| F 15-19 | 9:00 | M 15-19 | 2:00 |
| F 20-24 | 7:30 | M 20-24 | 0:30 |
| F 25-29 | 6:30 | M 25-29 | 0:00 |
| F 30-34 | 8:00 | M 30-34 | 0:30 |
| F 35-39 | 8:30 | M 35-39 | 1:30 |
| F 40-44 | 10:30 | M 40-44 | 2:30 |
| F 45-49 | 12:30 | M 45-49 | 4:00 |
| F 50-54 | 15:00 | M 50-54 | 5:30 |
| F 55-59 | 21:00 | M 55-59 | 7:30 |
| F 60-64 | 24:30 | M 60-64 | 9:30 |
| F 65-69 | 28:00 | M 65-69 | 13:00 |
| F 70-74 | 37:00 | M 70-74 | 17:00 |
| F 75-79 | 47:30 | M 75-79 | 27:00 |
| F 80 + | 60:00 | M 80 + | 40:00 |