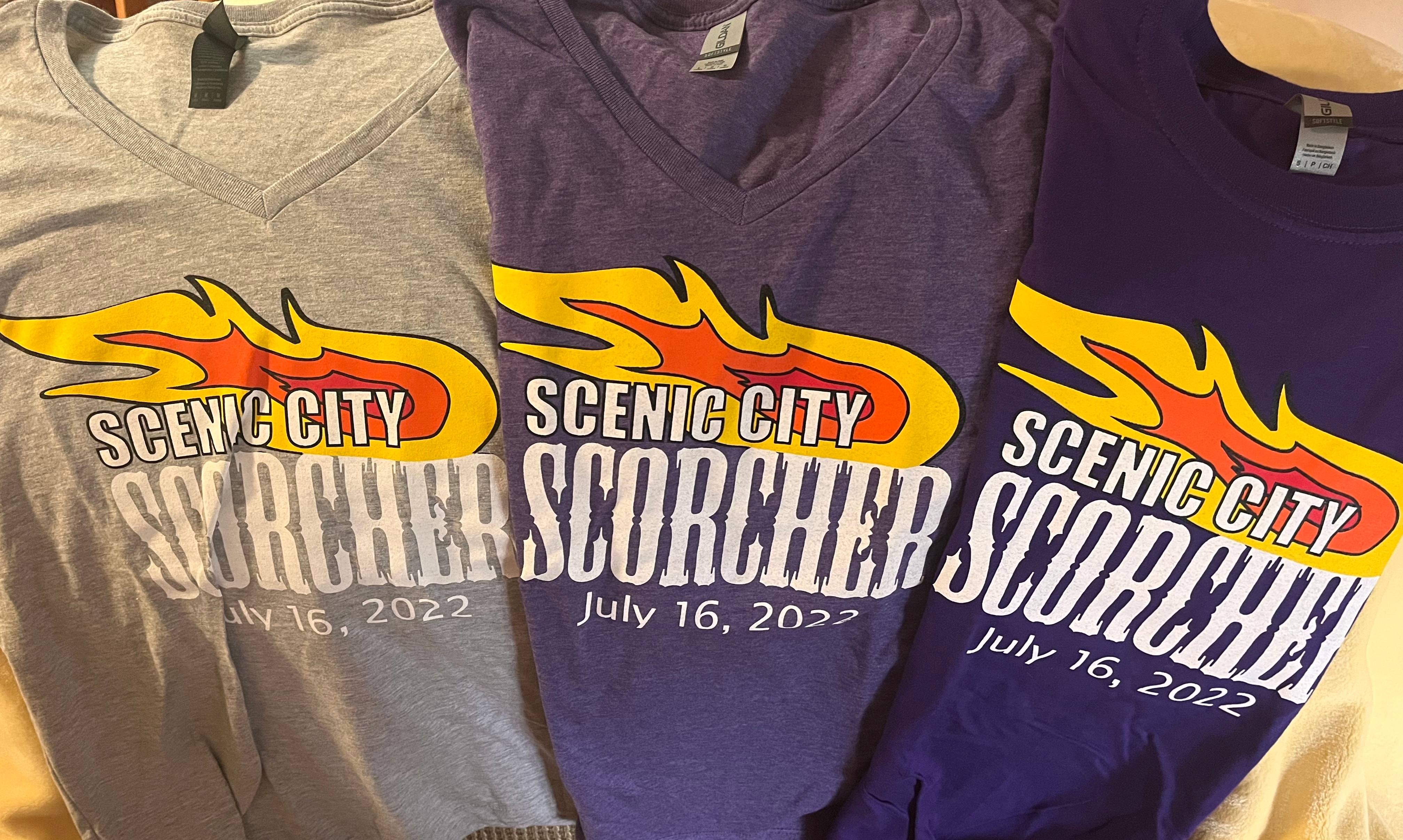 Scenic City Scorcher is this Weekend!
Join us for the flattest 2 mile course in Chattanooga!
EPetty | 07/14/2022
Scenic City Scorcher
Saturday, July 16th
555 River St., Chattanooga, TN
Start Time: 7:30am
The Awards Are In!
Come out and join the Chattanooga Track Club this Saturday to run or walk the flattest 2 mile course in Chattanooga! This is a great race to set a new PR or break the TN 2 Mile State Record.
Make sure to stay for awards and some fantastic door prizes after you cross the finish line!
Post run food includes granola bars, fruit and bottled water. If you want more we have some food truck for you - Brunchery & Cheiman Coffee/Tea - but bring some $$ for this. There will also be J'Lynn Chocolates there to purchase.
If you have not signed up yet, come by the Chattanooga Track Club office on Friday between 1pm - 6pm to register or we will be taking registrations Saturday morning from 6:15 - 7am.
If you would like to purchase a Scenic City Scorcher Race Shirt, we have a limited supply of extra shirts that will be available on Friday and Saturday.
We will see you this weekend!!!!

CTC Office Address: 1014 Dallas Road, Suite 101, Chattanooga, TN 37405